<< previous
next >>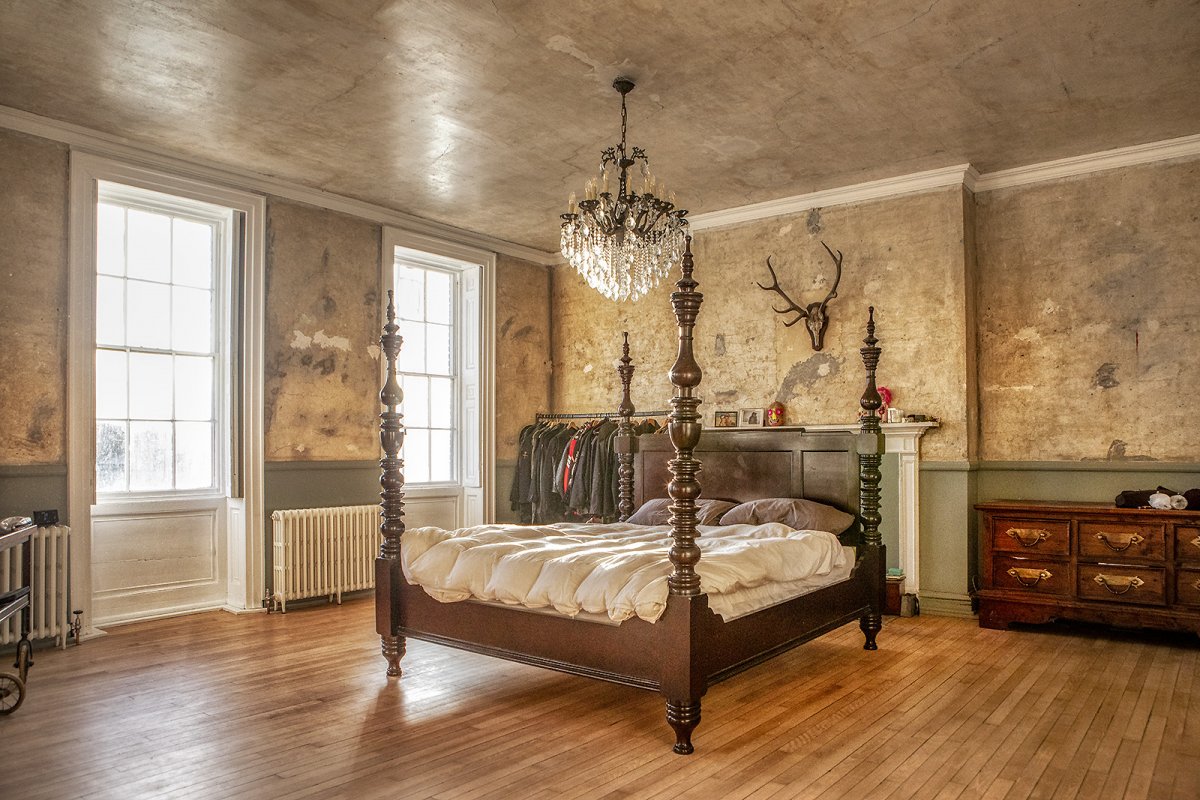 view with a room

our bedroom (the old ballroom) is quite hard to photograph
mainly because it's 41ft x 20ft.
here's a bit of it this morning, in beautiful winter sunshine.
lucy always wanted to live in a georgian house
i didn't see the appeal
but
living in this georgian mansion house is kind of like warehouse living.
i appreciate the georgian scale and flow of air through the building
although obviously the outside-inside flow of air through the building is something we're trying to sort out this winter...
might have been hard to imagine i'd end up living here.
i was homeless, by choice, for a while.
i used to doss on a piece of cardboard in the studio i was looking after, on corsham street, in london
graduated to a bed, hidden in an empty office, next door to the studios, unbeknown to the owners of the studio.
last to leave and always first in
used to wash at ironmonger row swimming pool.
first place i rented was a warehouse space: part of the old fire station, on old street.
from james lynch: a pioneering landlord putting artists in warehouses when nobody else wanted to live in warehouses.
i rented that space with sean ellis, jem rigby, and deborah lott
i think we paid £60 a week each (?)
my room then was 30ft x 12ft and our sitting room was 45ft x45ft
we shared a kitchen and a bathroom.
space to think and work
there weren't too many people living in old street and shoredtch round then (1995)
lots of artists in cold, unheated studios
drinking in the 'barley mo' and 'charlie wrights international bar and cuisine'
truly halcyon days.
shortly after we moved in, dazed and confused moved to the ground floor of the fire station
and they were there for a long while, but i passed the other day and the building's been 'renovated' completely
hard to remember what it was like, like everywhere: if you weren't there, you'd have no idea.
much like this place when we took it over compared to now
hard for us to remember what it was like or for anyone else to imagine
i know i'm lucky to wake up here